Since the Golden Globes have come and gone, I have found myself perusing pictures of the Hollywood celebutantes in hopes of picking up a tip or two for simple old me. Not
quite
the Academy Awards, the Golden Globes often help foster my sense of perseverance in my New Years resolution (which is essentially the same every year, just knocked up a notch or two: tone up, amp up my look, be healthy inside and out, blah blah blah). A few of my faves and the tips I'm taking with me from them:
1. One of my many style icons,
Camilla Belle
's makeup is simple with a kick. Her eyes, done in smoky blues and grays, add just the right amount of modern twist to an otherwise classic, dewy look.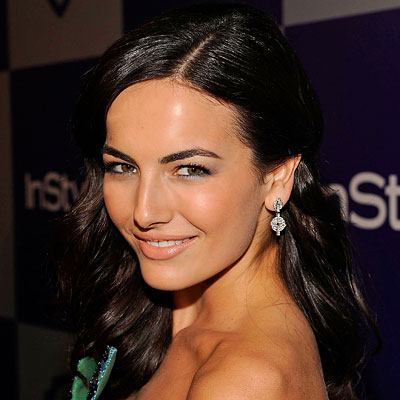 2. It's obvious that shades of gray are making as big a comeback as the one purple is riding out as we speak. However,
this l
ovely dress Dianna Agron sported on the red carpet is the most wonderful in-between of silver and charcoal. Not metallic, but not quite matte, I could sport this slightly shimmery hue for day or night.
3. The deep V of
Olivia Wilde's gown
is tasteful and spectacular, while not revealing too much for the wandering eye. I personally love the look of a flat bare chest bone, and this dress makes me want to take on the plunge.
4. Would it be possible to mention an awards show without noting Julia Roberts? I think not.
Here
, I am so very envious of her waves. I have the length, I have the layers, now what can I do for those waves?
(sorry, couldn't help it)
. And as much as I love stacking cuffs and bangles on top of each other,
here
Emily Blunt has given me a new inspiration: Matching cuffs. One on each wrist. Yes, please.